Thomas Paine Story Offered to N.J. Teachers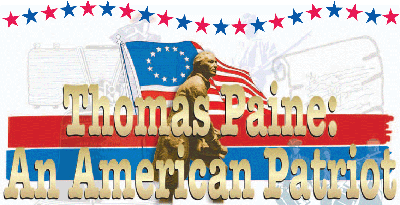 New Jersey teachers are invited to participate in our major project for the 2007 - 2008 school year, the publication of a serialized story, Thomas Paine: An American Patriot. Please click here or on the image above to go to the special website created for this project, which meshes with the federal mandate for the study of the U.S. Constitution.
Links to free stories offered by the New Jersey Press Foundation are listed in the right column of this page.
---
Free Newspapers for New Jersey Classrooms
Teachers are encouraged to request free classroom sets of printed newspapers and classroom licenses for the online editions of some New Jersey's newspapers.
In many cases, newspapers are paid for with donations received from corporations and foundations and are available until the money is exhausted.
Click here for the directory of New Jersey newspapers that offer Newspaper in Education programs. Classroom subscriptions are available from some of the newspapers listed in the directory.