New Jersey Press Foundation (NJPF) is the charitable arm of the New Jersey Press Association. Created in 1962 to receive memorial contributions and scholarship gifts from visionary donors, NJPF is blossoming as an indispensable provider of programs serving New Jersey students, aspiring journalists, scholastic and collegiate newspapers, educators at all levels of learning and the public.

NJPF's mission:

• Inspiring youth readership
• Providing scholarships and professional internships
• Advancing student journalism
• Boosting the public's understanding of the free press and its indispensability to our democracy

Supporting NJPF:

For more information about NJPF's programs or how you can help us fulfill its mission, please contact Peggy Arbitell at 609-406-0600, ext. 14, or parbitell@njpa.org

.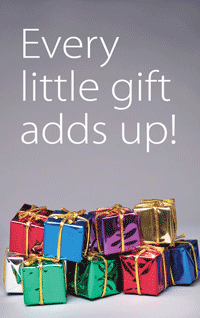 Your donation to New Jersey Press Foundation supports programs like summer internships and journalism scholarships.
NJPF is a 501(c)(3) organization.
Your donation is tax deductible.